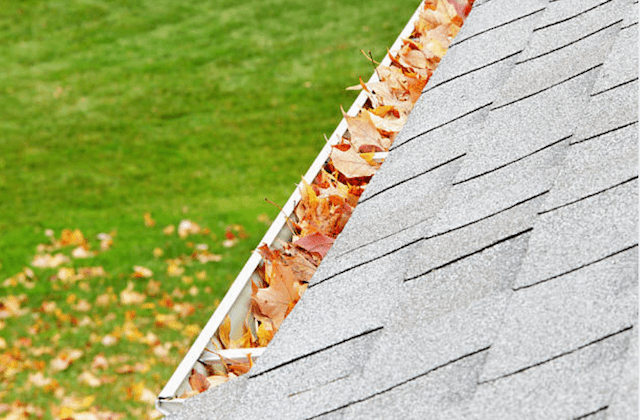 TruClean Gutters of New Berlin (TCG) specializes in professional gutter cleaning, weather damage repair and installation for residential and commercial customers in SE Wisconsin.
We guarantee competitive prices and the best service near you. All of our appointments include a "100% satisfaction guarantee" – We're not happy unless you are! We feel its our dedication to customer service that helps TCG stand out from other gutter cleaners in the City of New Berlin.
Continue reading for more information about our gutter cleaning service or learn about our gutter guard installation service: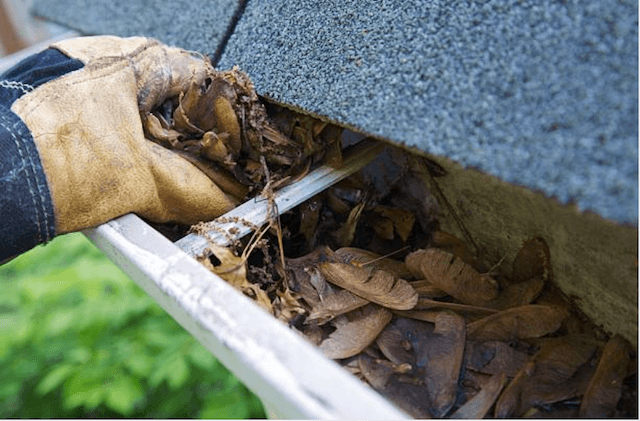 IS GUTTER CLEANING IN NEW BERLIN, WI IMPORTANT?
Should you even bother cleaning your gutter? After all, they are up there and most of the time you don't even think about it. However, the reality is that your gutters can only do their job if they are clean.
When you have a gutter, it helps to direct the rainwater from the roof into various channels such as a water tank, therefore, preventing water from accumulation at the base of your home and helping you trap as much water as possible.
If your gutter is not clean or is broken then it means that the rainwater will be stored in the gutter or will overflow from the roof and this can damage your home. Here are some of the reasons you should clean your gutters.
PROTECTS YOUR ROOF
When it rains, the water gets on your roof. When the water accumulates at the base of the roof then it will cause the roof to develop cracks and damage the shingles too. The cracks will make the ceiling to leak and the inside of your home will be damaged. The ceilings will rot and the floor will also be damaged.
What you can do to prevent this scenario is to clean your roof. It's as simple as that. It's easier than repairing your ceilings or floor. 
PREVENTS YOUR BASEMENT FROM FLOODING
If water is not going to the channels it's supposed to go then it will pool everywhere. This is what happens when you have a clogged or broken gutter.
The water that was supposed to pass through the gutter will flow from the different sides of the roof and the pool on the ground. The water will pass through the foundation of your home and reach your basement.
Before you know it, you will have a damp or flooded basement which also comes with various problems such as the growth of mold and mildew. If you have a carpet or furniture in your basement then you know that the water will damage them.  Cleaning your gutter will prevent your basement from flooding.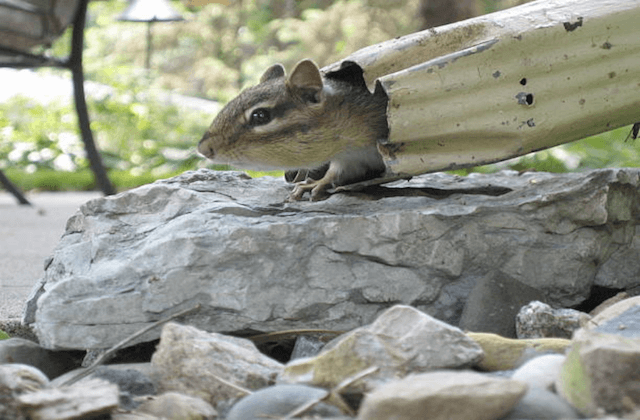 SAVE YOU FROM PEST PROBLEMS
If you have a pool of water resulting from a clogged gutter then you are inviting insects and rodents to your home. Learn what pests thrive in gutters from bobvila.com.
When the gutter is not clean, water will accumulate there and mosquitoes, rats and termites will make a home in your gutter. With time, these pests can move from the gutter into your home.
This means you should clean your gutter and spare yourself the headache of dealing with an infestation.
WILL INCREASE THE ATTRACTIVENESS OF YOUR HOME
Let's imagine how your home would look like with a dirty or clogged gutter. The exterior of your home will appear dirty and unattractive.
The gutters will be filled will debris (leaves, sand, twigs and so on) and some of these will move from the gutter to the bottom part of your home. Rainwater will overflow and damage your roof (by removing the paint and destroy the shingles). Now, be honest with yourself. Will your home look presentable? You know the answer.
PROTECTS YOUR GUTTER
It is true that a dirty gutter damages various things around your home like your roof and basement. However, you should know that the gutter itself also gets damaged when it is clogged. The gutter is not meant to hold items like leaves and other materials.
Therefore, when the gutter is dirty or clogged, these materials will pile up in the gutter and later corrode it. This is particularly true for aluminum gutters.
That means that you will have to buy new gutters and have them installed. Think of the money you'll be using on buying something that you already had but all you needed to do was take care of it. Just clean your gutters to be on the safe side.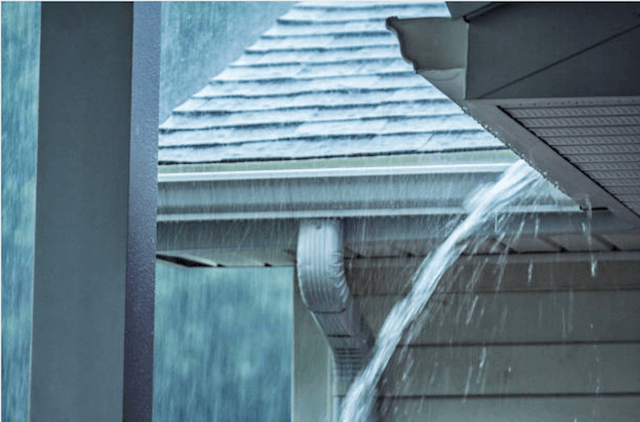 WHY YOU NEED PROFESSIONAL GUTTER CLEANERS
We have already established that you need to clean your gutters. The next step is figuring out how to do that. Some people who live in single-story houses might find it easy to clean their gutters themselves.
If this is the case then make sure you are safe while doing that. Use a ladder to get to the gutter and clean it. If you don't have many trees near your roof then this should be a simple task for you.
If you live in a two-story home or your home (and roof) is located in an area with plenty of trees then it is not wise for you to do the gutter cleaning yourself.  If you are also scared of climbing a ladder to clean the gutters then you should listen to your instincts and hire a professional.
Although gutter cleaning looks like a simple task, it can be dangerous. You can have serious injuries while cleaning or when you fall off the ladder.
In addition, you may also do more harm than good if you don't know the effective way of cleaning your gutter. Therefore, you may need to enlist the services of a professional gutter cleaning company.
We provide gutter cleaning services at friendly prices which is much cheaper than what you would have spent on significant home repair (resulting from not cleaning your gutter), and medical bills if you had sustained injuries when gutter cleaning.
Alternatively, you can choose to install a gutter guard to save you from incurring gutter cleaning costs.
We can provide you with a free estimate for gutter cleaning. Just call us at (262) 404-0620.
CONTACT US
LOCATION:
NEW BERLIN, WI
PHONE NUMBER:
(262) 404-0620
____________________
CUSTOMER REVIEWS
"TruClean Gutters is the best gutter cleaning company in New Berlin. I've hired them for several years now and I've never had one complaint. I definitely recommend their service for two story homes." – Gina L.
We call TruClean every fall for gutter cleaning. Their technicians are very friendly and professional and always arrive on-time for the appointment. Great service from a great local company." – Laura C.
There were two bird's nests in our seamless gutters that TruClean removed during their service and my son's baseball that clogged the gutters above our garage!" – Tina P.